FYI: most of this was previously published as a guest post on another (semi-anonymous?) blog. you can check it out here: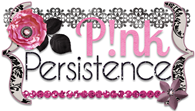 So the big dilemma I have every time I sit to type a blog post…what to write about? I never can quite commit to just one topic so I end up with multiple half composed blog posts in my head that never make it to the blogosphere (a big reason that I average only 1 post per month). But since I'm already about half-way through this post I might as well just use this as my own personal soapbox to talk about some awesome music that's out there.
I don't know if she's done it on this medium yet but Pinky likes to give me a hard time about my alternative taste in music… and then one to three years later come back and say, "Wow, you were right. This band is pretty good." But to her credit, I give her a hard time about listening to Britney Spears but then dance along to it when it comes on in a club.
Anyway, the musical artist I've become obsessed with since I discovered him around March of this year is an Australian act
Gotye
(pronounced, oddly enough: "Gore-ti-yeh"). He recently (as in last week) won 6 ARIAS (like an Aussie Grammy) his single "Somebody That I Used to Know" which has gone viral on YouTube and features an amazing artist from New Zealand
Kimbra
. While this album actually isn't available in the States yet (unless you buy it from his website and pay to have it shipped) you can buy his earlier album
Like Drawing Blood
which is fantastic as well (highlight "Your Heart's A Mess"). He also recently announced a show in NY in february (YAY) but tickets sold out so fast today I missed out on getting a ticket (SOOOOOOOOOOOO BUMMED, YOU have NO IDEA!)
There's the AMAZING Somebody That I Used to Know video:
And the two of them performing the song live at the ARIAS:
Before this becomes a full-fledged advertisement I'll suggest a couple other acts/songs which deserve a look on YouTube or vimeo and can help broaden your musical horizons (if nothing else, checking them out will give you a little break to your work/studying):
Kimbra
- Two Way Street (super-talented vocalist, I also recommend the videos for Settle Down and Cameo Lover)
Dawes
- When My Time Comes (out of CA, toured with Mumford and Sons, similar sound)
Apparat Organ Quarte
t - 1,2,3,Forever (Icelandic group of four organists and a drummer, fun claymation video)
Oh Land
- White Nights (Swedish former ballerina who looks like the younger sister of Heidi Klum, Molly Simms, and Gwenyth Paltrow)
The Love Language - Heart to Tell (throwback 60s vibe of the music as well as the stomping)
Angus & Julia Stone
- And the Boys (Aussie, brother and sister duo off their latest album Down the Way)
Sia
- Clap Your Hands (another Aussie, used to sing with Zero 7, has collaborated with Xtina, a fun an crazy video for a song that's easy to jump around to)