Day 19, Sunday:
Five of your favorite blogs and what you love about them
Pink Persistence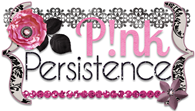 For obvious reasons! If they're not obvious to you, do a little digging and it will become quite clear. I love how blogging has given me a way to connect to someone close to mein the real world in a completely different way!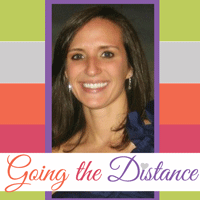 Maybe this is biased cause I also know this lady IRL but she is genuine, smart, funny, and a great balance of sass and enthusiasm (and I think we all know how I feel about some good ol' enthusiasm!)
HILARIOUS! A snarky and intelligently mocking commentary of the ridiculous obsession with celebrity children. Allie Hagan channels the inner Regina George of Suri Cruise in her burns of other celebutoddlers.
discovered through BlogEveryDayinMay (thanks Story of My Life), it's a humorous, german, short, sweet daily vlog, complete with MS Paint pictures. A little reminiscent of Hyperbole and a Half but instead of epic long stories, Poke the Rock gives us some quick comical insight into a snippet of her life.
Not technically a blog (anymore), but this site is how I discover a LOT of great music and art. You Me and Charlie started out as the personal blog of Dianna Agron (of Glee fame), and has grown into a collaborative e-gallery of up and coming musical, visual and video artists as curated by Dianna and a group of hip, young, Los Angelenes that would make me jealously dislike them if they weren't so darn likeable, enthusiastic about the art they love, they're collectively the anti-hipster answer, while they might have "hipster" tastes in music, their genuine and open love and encouragement of the art they support is very fun to watch and be a part of.